HRAF Global Scholar: Sayema Khatun
Title: Associate Professor, Department of Anthropology
University Affiliation: Jahangirnagar University, Bangladesh
Research Topic: Policy Response to the Influx of Rohingya in Bangladesh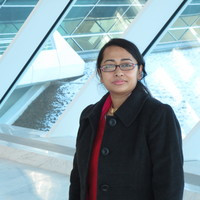 Sayema Khatun is an Associate Professor in the Department of Anthropology at Jahangirnagar University in Bangladesh. As a socio-cultural anthropologist with a particular focus on post-colonial South Asian culture, both in its geographical location and global diaspora, qualitative research and ethnographic writing are her main areas of expertise. Her research area broadly focuses on South Asian history, society, and culture, and specifically on collective identity, citizenship, nation-states, refugees, and the border crisis in South Asia and other parts of the world.
Sayema's current ethnographic research is on the Rohingya people, a minority Muslim community from Buddhist dominated Myanmar. Based on three months of fieldwork in Cox's Bazar and Dhaka, which included ethnographic interviews among the policy community of Bangladesh, she examines the public policy response to the influx of Rohingya in Bangladesh.
Sayema teaches in the Department of Anthropology at Jahangirnagar University, a public university in Bangladesh. Access to the eHRAF databases through the HRAF Global Scholars Program has been particularly beneficial in offsetting the lack of resources and funding for the acquisition of publications. According to Sayema, course instructors have become accustomed to photocopying books to supply students with the course curriculum, and they often do not have access to the latest reference materials for teaching purposes. Consequently, instructors are limited in their ability to further update and develop course design:
When supervising students research work, I need to walk through the relevant literature that may be eye-opening for them and help them to engage with contemporary scholarship. In order to do that, I badly need access to the databases pertaining to anthropology and social science both for my teaching in anthropology and discussing society and culture for the public.
The HRAF Global Scholars Program has been instrumental in providing Sayema with access to an extensive repository of data on hundreds of world cultures and archaeological traditions. The eHRAF databases enable her to conduct rigorous research without costly travel to libraries and archives in other countries. Sayema hopes that her university will become a member of the of the eHRAF databases after her year of complimentary access has been completed.
HRAF is honored to feature Sayema Khatun as one of our HRAF Global Scholars for 2021. We wish her continued success with her research.
To support funding priorities such as the HRAF Global Scholars program and the development of our open access resources (Explaining Human Culture, Teaching eHRAF, and Introducing Cross-Cultural Research), please consider making a tax-deductible donation.