Ian Skoggard, research anthropologist with the Human Relations Area Files (HRAF) at Yale University, has been elected to the executive board for the Society for Anthropological Sciences (SAS). As a member of the SAS executive board, he will continue efforts to promote science within anthropology and anthropology within the broader scientific community.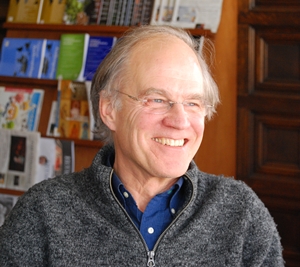 Ian brings to SAS considerable skills in quantitative cross-cultural comparative research, editing, and scholarly publishing. According to Ian, "I will especially encourage promoting ethnology as a venerable anthropological pursuit much needed now more than ever in our increasingly sectarian world."
Ian received his Ph.D. in Anthropology from City University of New York (CUNY). Additionally he holds a M.A. in Anthropology from Hunter College and a M.Div. from Yale Divinity School. Prior to joining HRAF in 1996, he served as an adjunct professor at Southern Connecticut State University and at Albertus Magnus College.
The mission of the Society for Anthropological Sciences (SAS) is to promote "the scientific understanding of humanity through comparative, cognitive, empirically-grounded, and evolutionary approaches."
Ian will be attending the SASci/SfAA spring meetings in Albuquerque, New Mexico from March 17-21, 2020. The call for papers can be found here.
Ian encourages other scholars to attend the event and submit abstracts. If you have any questions, please feel free to contact Ian Skoggard at ian.skoggard@yale.edu.
Photo credit: Paul Moore