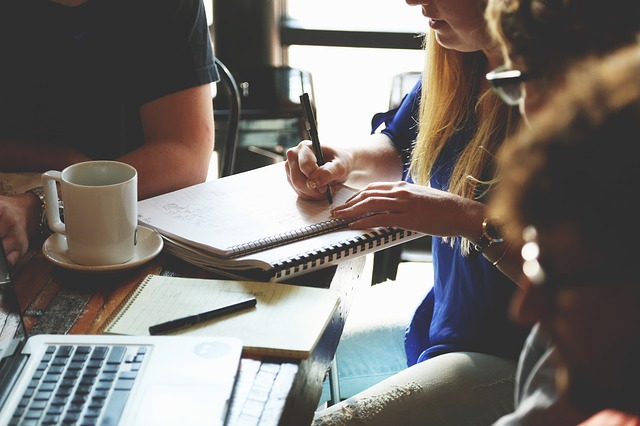 In our weekly scheduled webinars, you can learn more about the eHRAF databases, including how the culture collections are organized by regions, sub-regions, sample(s) and subsistence types; HRAF's very detailed human curation of documents and text indexing; eHRAF's powerful search functions; newly launched products and services; and HRAF's ongoing development. The sessions will highlight eHRAF's browse/search and text-display, while tying in HRAF's 70+ year history. First developed in the 1930s by George Peter Murdock, a cultural anthropologist at Yale University, HRAF's unique culture (OWC) classification and subject (OCM) indexing systems continue to provide the framework for eHRAF World Cultures & Archaeology, HRAF's text-based online databases.
A typical 60-minute eHRAF online training usually consists of the following parts:
Part I (ca. 30 minutes) – a general overview of HRAF's ethnographic database, eHRAF World Cultures.
Intermission (ca. 5 minutes) – with Q&A and a chance to give feedback
Part II (ca. 20 minutes) – coverage customized to the specific needs of librarians, faculty, or researchers.
Part I. 30-minute overview of eHRAF highlights
– Browse Cultures (taking a closer look at eHRAF's ethnographic collections)
– Find info in eHRAF (Basic and Advanced Search)
– Navigating and processing results
– Tips and strategies
– Resources for librarians, faculty, researchers, students and available support services
Because Part I is very general and basic overview and introduction to eHRAF, anyone can join and no previous knowledge of (e)HRAF is required. Faculty might consider Part I of HRAF's weekly webinar as training resource for students to get familiar with our cross-cultural databases. They can even make the 30 minute eHRAF overview part of an assignment!  Librarians, especially those reference or subject librarians not familiar with eHRAF's unique structure, are invited to Part I. Researchers, new to eHRAF, or interested in refreshing their knowledge of eHRAF, are also welcome to the first part I of the 60-minute eHRAF training.
Click here to read full details of the Basic Overview of eHRAF (first 30 minutes)
Overview of eHRAF's framework
• explanation of Outline of World Cultures (OWC) classification and Outline of Cultural Materials (OCM) classification & indexing systems
• common misunderstandings of what eHRAF is (and is not)
Browse Cultures (based on OWC)
• culture names organized by
-regions & subregions
-countries
-ethnonyms
• culture collection
-criteria forculture & document selection
-how they differ from culture to culture
-type of cultures, e.g. ethnic and minority groups, indigenous people, First Nations and Native North Americans
-culture summary
–  collection description
–  collection documents (all analyzed works for a culture)
-analysis of document and assignment of HRAF-specific meta data
-abstract of document
-culture identifier (OWC) and main subjects (OCM)
– source & author evaluation, etc.
-page focus with time & place coverage
-assignment of subjects (OCM) at paragraph-level
Searching eHRAF
• basic search
-eHRAF's "auto-mapping" of keyword terms against OWC/OCM thesauri
• advanced search
-why use the ADD Cultures (OWC) & Subjects (OCM) functions?
-using keywords (truncation and multiple words/phrases)
-using Boolean (OR, AND) and layers (+ function)
-tips for building effective search queries
Navigating culture results
• cultures by region/sub-region name
• cultures by subsistence/sample types
• sorting vs. narrowing culture results
• comparing culture result counts of documents & paragraphs to culture collection contents
Navigating culture document results
• toggling between documents, pages, paragraphs and time periods
• evaluating the culture results for subjects/keywords at the text level
• processing the text results in culture-specific documents (permalink, cite/email/print functions)
Browse Documents  –what to consider when searching document titles by author names
Browse Subjects — how does it compare to ADD Subjects (in Advanced search)?
Tools and resources for eHRAF on HRAF's homepage
• online user guide & video tutorials
• teaching & research tools, and resources specific to cross-cultural studies
• culture/subject lists in interactive tables and downloadable pdf/excel files
(e)HRAF' relevancy in the 21 Century….connecting the dots between "classical" ethnography and modern-day issues.
Part II. 20-minute session for a specific group
After Part I, a short Q&A, feedback session, and intermission (ca. 5-10 minutes), the remaining 20 minutes in Part II focuses on any of the following specific interest groups: Librarians (L), faculty (F), or Researchers (R). Identifiers  L,F, R, simply mean that part II for these session are interest focused, but shouldn't mean to exclude any users.  So if you are a librarian who is interested in the finer details of which search techniques, the researcher session is most appropriate, while a librarian interested in finding teaching resources might want to sign up for the faculty session. Advanced users (e.g. graduate students) usually sign up for the research session. See the appropriate identifiers on the webinar schedule below when choosing a session to attend:
Library-specific session (L)
Tips and tricks to determine how eHRAF can fit into an institution's teaching curriculum and research interests
Defining HRAF's (possible role) in library-faculty interaction
Updates on HRAF's microfiche-to-digital eHRAF conversion schedule
HRAF at upcoming national and regional library conferences
Faculty-specific session (F)
Taking a closer look at HRAF's 40+ online teaching assignments
Resources in eHRAF and on the HRAF homepage that help faculty in "customizing" eHRAF for their student needs
Defining HRAF's (possible role) in faculty-library interaction
HRAF at upcoming national anthropological and archaeological conferences
Research-specific session (for Advanced Users) (R)
Discussion of ways to (systematically) break down ANY research question into manageable eHRAF parts
Using eHRAF's Advanced Search for complex searching
Common pitfalls when approaching eHRAF
Useful (off-site) resources for evaluating, compiling, and processing data from eHRAF
(e)HRAF and cross-cultural studies (where to get started with this scientific approach)
Live(ly) and interactive with Q&A, feedback, and discussion of items not covered
Webinar Schedule
The next few 60-minute sessions are scheduled for the following dates/times. If there are any date or time changes, they will be announced in this post.
TBA
If you join from various parts of the world, please make sure to convert the Eastern Daylight Time (EDT) time to fit your time zone. Please be logged on to the GoToTraining session ca. 5 minutes prior to the session so that your host, Christiane Cunnar, can start on time as there is much material that needs to be covered in the 30 minute overview. Once the training starts the session is closed and late-comers will not be permitted to join.
2 Steps in Attending a Weekly eHRAF Training
Christiane Cunnar has provided the following notes about registering and logging on to the training session:
1. Register
Choose your preferred time and date from the list above and click on it to register. Fill out the form, including a valid email address for any notifications about the training session. I hope you will take the time to fill out the optional fields as they will help me to make the training more interesting for you.
2. On your chosen date, join the session 
The training sessions start promptly on the hour. I'll be logged on ca. 5 minutes prior to help with trouble shooting, which I can't do once the session starts.
Important Technical Information
The GoToTraining software by Citrix will be used for the training session. It allows for video and voice communication as well as screen-sharing. It requires a small download to enable the software to run on your computer.
GoToTraining may not work with all computers, laptops or tablets, especially those that are older and don't have good microphone (mic) and speaker capabilities. To add to the problem of incompatibility with some systems, some academic-owned computers/laptops may restrict software downloads, which are needed for you to see my screen, hear my voice, and for me to see and/or hear you. I therefore recommend that you:
use a computer/laptop with a newer operating system
As of April 2016 Citrix no longer supports Windows XP, Windows Vista, and Mac OS X 10.8 (Mountain Lion). This means that you'll need:
Windows 7 or later
Mac OS X 10.9 (Mavericks) or later
or check to see if your device is compatible by visiting Citrix.com
to meet Citrix's system requirements in order to run the desktop application. For those of you who are tech savvy, please click here to learn more about troubleshooting, or send the link to your IT services provider at your academic institution if you are using one of their computers.
Test your Connection before the training session at the Citrix Website (this saves you, me, and the other attendees from troubleshooting). I recommend you do this shortly after registering.
Use a headset/earphones with a microphone (that way you can be part of the training session even in a noisy place, e.g. a bar, train station, or airport!)
Have a friend, colleague, or IT person help you set up and test the system (I don't know what I'd do without the help of my techie colleagues at HRAF)
I look forward to meeting with you online!
HRAF Member Services and Training