FRAN BARONE / 17 SEP 2015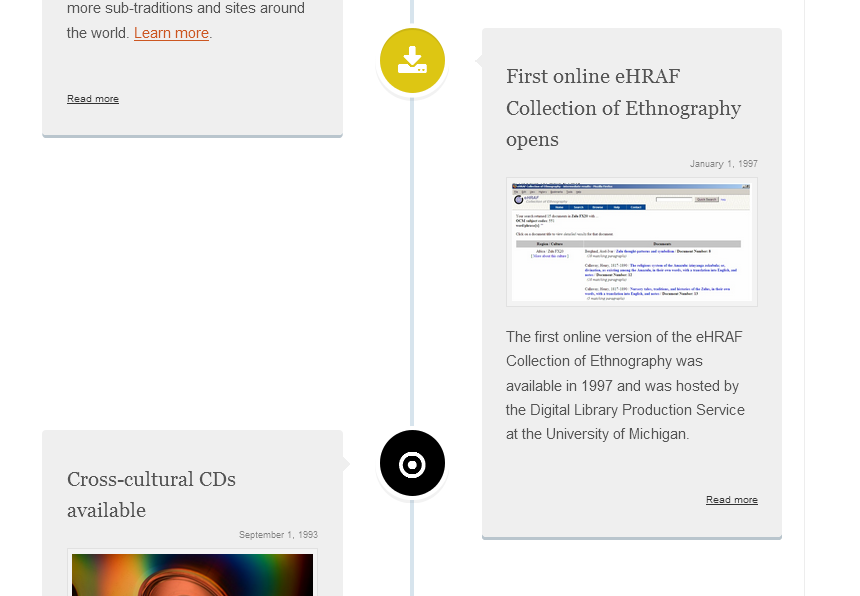 For over 60 years, Human Relations Area Files has served the educational community and contributed to an understanding of world cultures by assembling, indexing, and providing access to primary research materials relevant to the social sciences, as well as by stimulating and facilitating training and research in these fields.
We've collected some of our most significant milestones – including the founding of HRAF as a organization and the development of the eHRAF databases – in our new HRAF timeline.
Do you know how HRAF came into existence? How many different formats has the eHRAF Collection of Ethnography been offered in? When did it first go online?
Check out our fun new timeline at hraf.yale.edu/timeline to learn the answers to these questions and much more about HRAF (the organization) and eHRAF (the databases) throughout the years.