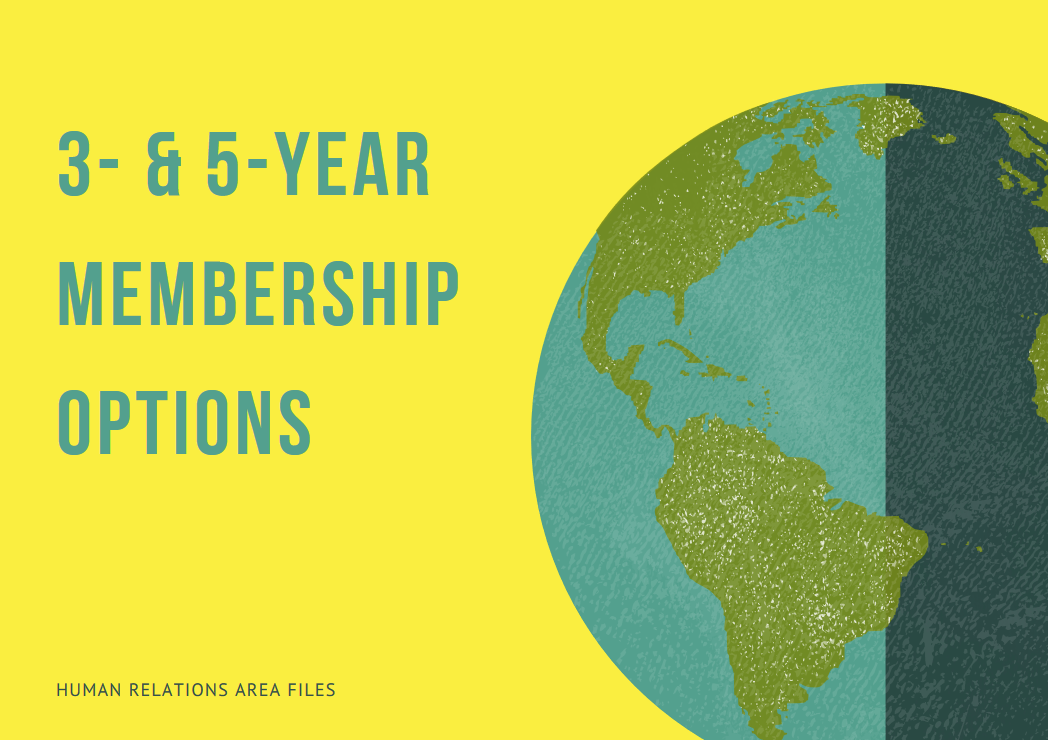 Did you know that as a small, non-profit organization, Human Relations Area Files services over 500 academic member institutions from around the world? Anthropologists, archaeologists, social scientists, and cross-cultural researchers from these institutions benefit from full access to our eHRAF Databases. If your institution is not yet a member, we'd like to invite you to join us.
We are pleased to announce an exciting promotion for institutions new to the HRAF family. In addition to our existing annual and perpetual membership rates, we have launched two new Regular Associate Member categories providing 3- and 5- year membership options with discounted dues. Keep reading for all the details.
Who is this offer for?
This offer is open to new members who are eligible for institutional regular associate membership. See our full range of membership categories here.
What does membership include?
HRAF Membership provides institution-wide access to eHRAF World Cultures and/or eHRAF Archaeology, our award-winning databases on present and past aspects of cultural and social life which cover an extensive worldwide sample of societies.
eHRAF is unlike most other academic databases. It is ideal for anthropological and cross-cultural research because of meticulous paragraph-level metadata for every document in our collections. Before an ethnographic document can be added to an eHRAF database, it is processed by HRAF anthropologists who index each and every paragraph to enable meaningful searching using subject identifiers, subsistence, and sample types. (Learn more about indexing here).
The eHRAF application is developed in-house by our small and dedicated IT team, and we release annual culture updates and feature improvements from our offices here at Yale University. We also provide personalized member support and services for faculty, librarians, researchers and students.
Last but certainly not least, support from our member institutions enables us to offer several open access products. Becoming an eHRAF member enables subscribers to make the fullest use of our suite of open access HRAF products for teaching and research; including Teaching eHRAF, Explaining Human Culture, and Introducing Cross-Cultural research, which greatly benefit students and researchers when used in conjunction with our complete culture and tradition collections in eHRAF.
What are the options?
| | | |
| --- | --- | --- |
| Database | 3 YEARS | 5 YEARS |
| eHRAF World Cultures | $10,000 | $15,000 |
| eHRAF Archaeology | $2,800 | $4,500 |
How do I join?
Visit this page to apply for membership.
Anything else?
If you're new to HRAF or haven't visited us for a while, check out our Products page for an overview of everything we offer. You can also learn more about HRAF (see our timeline for historical context) and Meet Our Team. Finally, stay tuned for an upcoming announcement about some exciting new features coming to our eHRAF application.