HRAF Global Scholar: Peter Mutiso Maundu
Title: Postgraduate Scholar and Researcher
University Affiliation: Hekima Institute of Peace Studies and International Relations (HIPSIR)
Research Topic: Is Colonialism to Blame for the Homophobic Attacks on Homosexuals in Africa?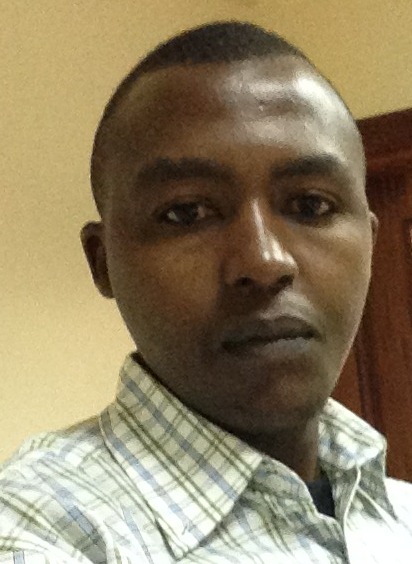 Peter Mutiso Maundu has engaged in anthropological research activities for over a decade, including his most recent work as a Research Assistant at the Hekima Institute of Peace Studies and International Relations (HIPSIR). Presently he is a postgraduate scholar at the Water Research and Resource Center (WARREC) of Jomo Kenyatta University of Agriculture and Technology (JKUAT). He is part of the team that is conducting research under the Upper Tana Nairobi (UTNWAF)-JKUAT project.
Peter holds a Bachelor of Arts (B.A.) degree in Economics, Sociology, and Mathematics from Egerton University in Kenya. Currently he is pursuing a Master of Science (MSc) degree in Research Methods at JKUAT. His research interests are: peacebuilding, extraction sector, institutions and political economy, accountability, sustainability, change and interventions, gender, culture, climate change, data analytics, qualitative, and quantitative research methods and statistics. His research topic is titled "Is Colonialism to Blame for the Homophobic Attacks on Homosexuals in Africa?". Here is Peter's description of his research:
Demystifying the stigma behind sexual orientation in Africa is derailed by the 'loud calls' from the west on what appeared normal in many African communities. The labelling of Africans as uncivilized, devilish, and dirty made situation worse. The tagging proceeded from the African physical appearance of their skin colour to beliefs and practices that touched the core aspect of sex and sexuality that were never debated publicly. Even to date, calling out of the terms or names that relate to sex, reproductive system and processes is still the worst case of insult even when they are not directed towards anyone. Labelling from colonialists and the dehumanizing historical experiences that were perpetrated against African defined what many people came to describe as 'normal' or 'abnormal'.

In the process, Africans have come to hate some western beliefs and practices that were practiced in Africa, criticized by the colonialists, and later supported by the same people who disapproved them. According to them, anything from the west should be treated with suspicion in Africa even if it is good. The colonialists' influence in Africa and the modern-day tendency to withhold humanitarian aid to countries that fail to legalize or promote it only places members of lesbian, gay, bisexual, and transgender (LGBT) and colonialists in the same category before the eyes of many Africans. Is there any evidence that homosexuality never existed in precolonial Africa? If not, what was the role of colonialism in westernizing homosexuality in Africa?
Peter is using anthropological data and ethnographic research from eHRAF World Cultures to further facilitate his study. We wish him continued success with his research.
Hekima Institute of Peace Studies and International Relations (HIPSIR)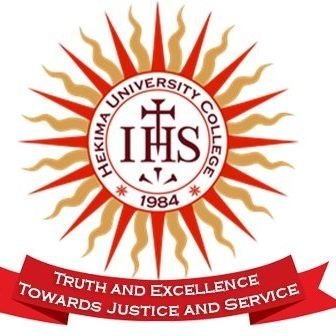 Through the efforts of Peter Mutiso Maundu, HIPSIR has been awarded an institution-wide HRAF Global Scholarship. Through this scholarship, access to the eHRAF databases has been made available to the entire academic community at the institute. An announcement about the HRAF Global Scholarship was featured in this blog post.
HIPSIR is part of Hekima College, a Jesuit institution and a constituent college of the Catholic University of Eastern Africa (CUEA). The graduate program at HIPSIR serves a diverse student community with scholars from Africa, Asia, Europe and Latin America. Students have come from Kenya, Rwanda, Burundi, Nigeria, Democratic Republic of Congo, Ethiopia, Tanzania, Uganda, Zimbabwe, Cameroun, North and South Sudan, Zambia, Eritrea, Burkina Faso, Central Africa Republic, Ghana, Poland, Ireland, India, Costa Rica, Korea, Indonesia, and Venezuela. Alumni of the HIPSIR program are working in different sectors undertaking diverse activities, such as: consultancy in peacebuilding and conflict resolution interventions; government and academic institutions; research and social action institutions; NGOs and civil society, etc. Having access to the ethnographic and archaeological collections in the eHRAF databases enhances awareness of cultural diversity and in turn allows the development of cross-cultural research with comparative methods.
To support funding priorities such as the HRAF Global Scholarship program and the development of our open access resources (Explaining Human Culture, Teaching eHRAF, and Introducing Cross-Cultural Research), please consider making a tax-deductible donation.