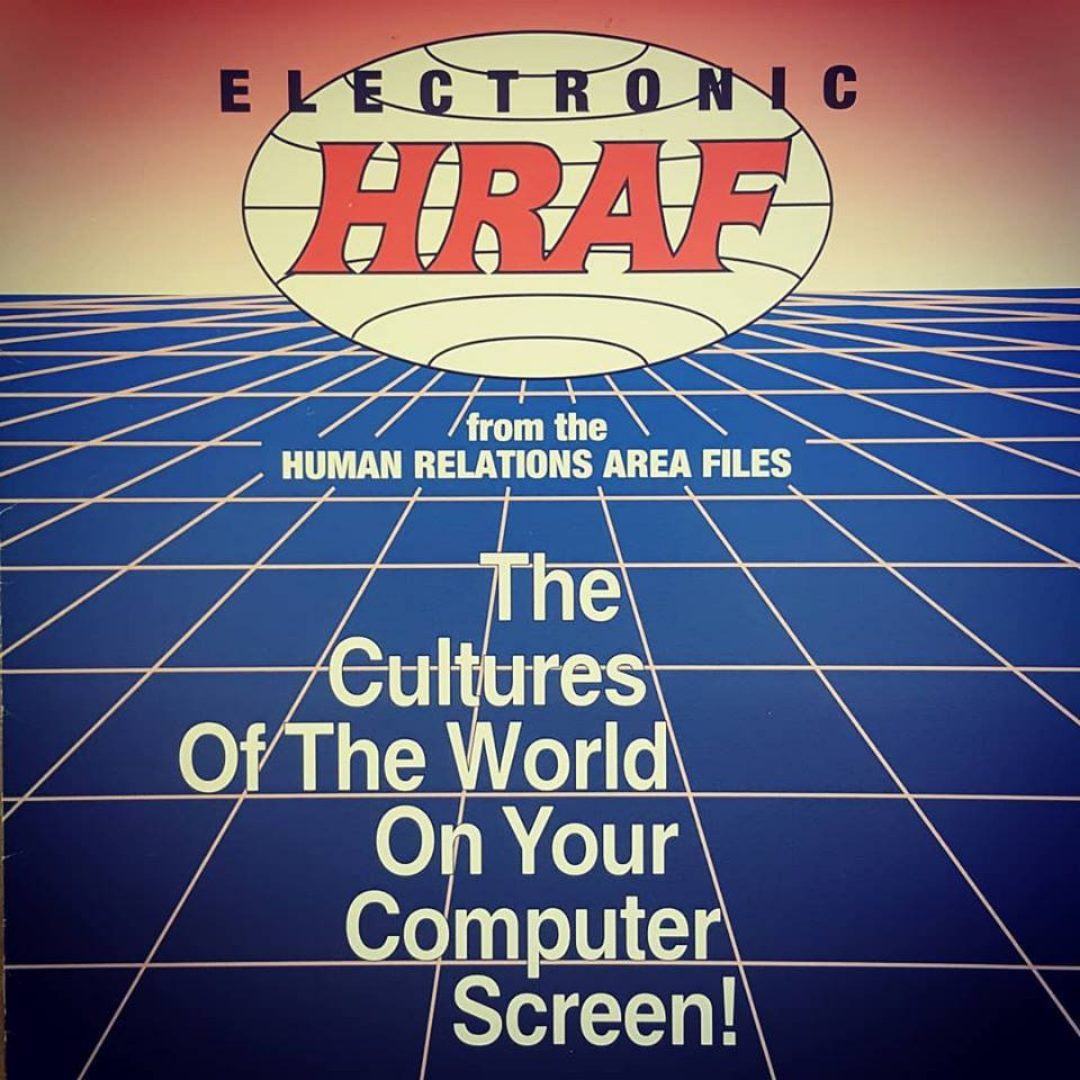 It has been 25 years since the application known today as the eHRAF World Cultures database made its debut on the World Wide Web. The first online version of the eHRAF Collection of Ethnography was made available in 1997. Hosted by the Digital Library Production Service at the University of Michigan, it became one of the earliest full-text electronic databases to exist on the web. At the time, most e-databases were comprised of bibliographic records only. HRAF quickly found itself at the forefront of new innovations in electronic publishing.
Once online, the eHRAF Collection of Ethnography continued to expand and grow in popularity. On February 1, 2008, HRAF began hosting its own application that was re-titled eHRAF World Cultures. eHRAF is still designed and maintained in-house today by a small team of software engineers at HRAF at Yale University.
The database got its next major front-end redesign in 2013. Since then, HRAF engineers have worked to continuously improve its features based on user feedback, adding more user-friendly revisions, and creating the familiar interface and unique search experience that eHRAF is known for, and what sets it apart from other databases.
25 years since eHRAF World Cultures first went online, it now contains over 360 culture collections and nearly 1 million pages of ethnographic data, all prepared and hand-indexed by HRAF specialists and anthropologists. HRAF analysts process each and every paragraph of ethnographic text by adding subject codes from the Outline of Cultural Materials to categorize the data. This human step enables searching of complex concepts across large data sets, such as when conducting comparative cross-cultural research.
The latest version of eHRAF World Cultures launched in August 2022 with a fresh look and a host of new performance improvements and feature upgrades, including faster searching, user-customizable settings, Search Insights, and a brand new Notebooks feature for saving and sharing ethnographic data.




Join Us
HRAF thanks our member faculty, researchers, librarians, and generations of students for joining us on this journey.
New to eHRAF? Ask your librarian to sign up for a free IP trial for your institution.
Whether you've just discovered eHRAF or you've been a fan since the beginning, you can support the Human Relations Area Files and its contribution to anthropology, data science, and cross-cultural research by becoming a Friend of HRAF.
Learn more about HRAF history on our timeline.