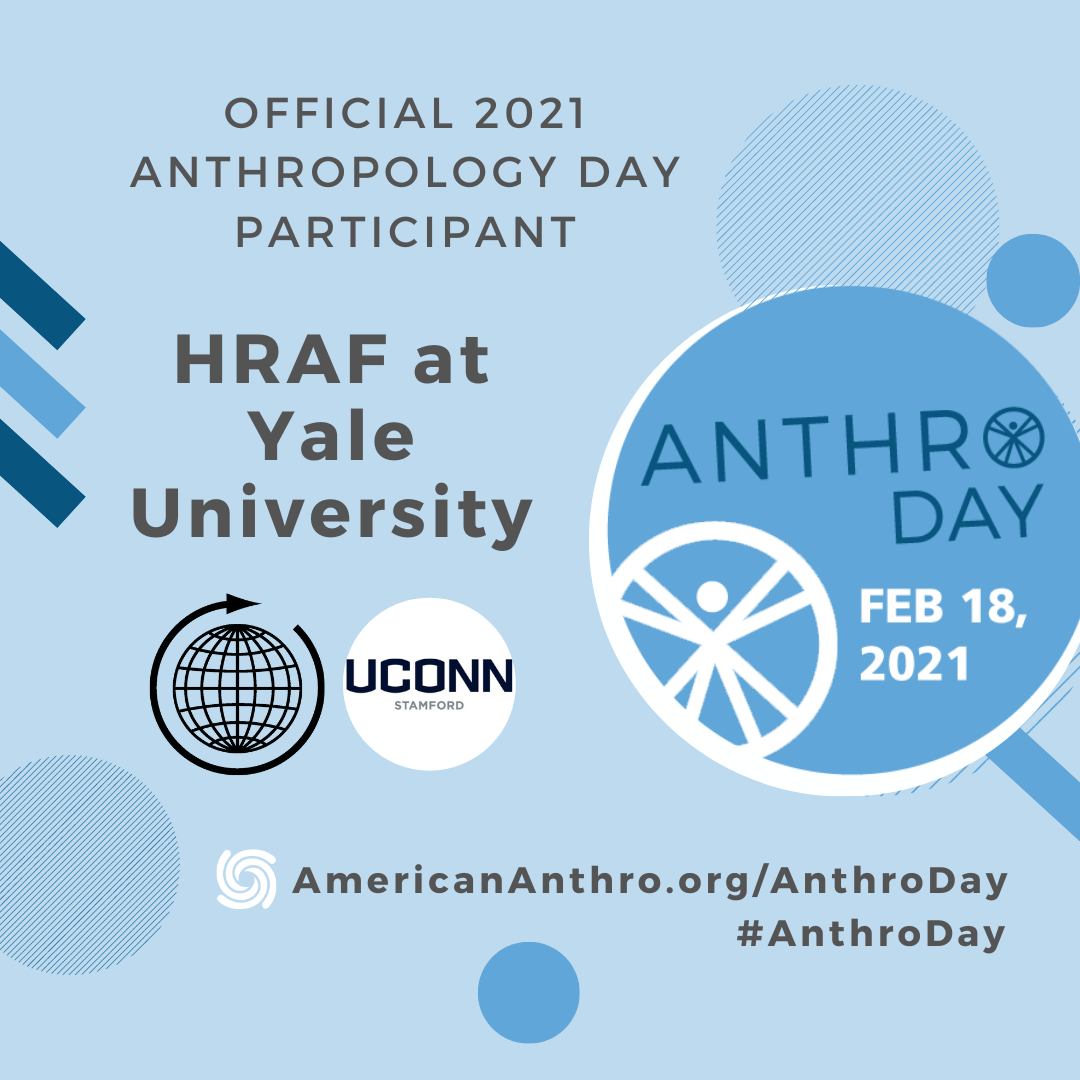 The Human Relations Area Files at Yale University will host our second annual Anthropology Day event in collaboration with the UConn Stamford Anthropology Society. This year we will have a virtual event via Zoom. HRAF staff members will discuss cross-cultural research, areas of academic interest, and internship experiences. UConn Honors students will share their Nascent Worlds projects from the Fall 2020 section of ANTH 1000 Peoples and Cultures of the World.
Nascent Worlds, produced by HRAF's digital anthropologist, Dr. Francine Barone, is a fun and engaging build-your-own-culture learning activity which allows students to be as creative as they like in exploring and applying the anthropological concept of culture. ANTH 1000 is an introductory course in cultural anthropology taught by Matthew Longcore, HRAF's member services manager. Matthew teaches anthropology and archaeology courses at UConn Stamford and is the club advisor.
Anthropology Day is a day for anthropologists to celebrate our discipline while sharing it with the world around us. This year, Anthropology Day will officially take place on Thursday, February 18. Due to student class schedules, the HRAF x UConn Stamford event will take place the following day, Friday, February 19 from 10:30 AM to 4:30 PM. Here is the flyer for the event: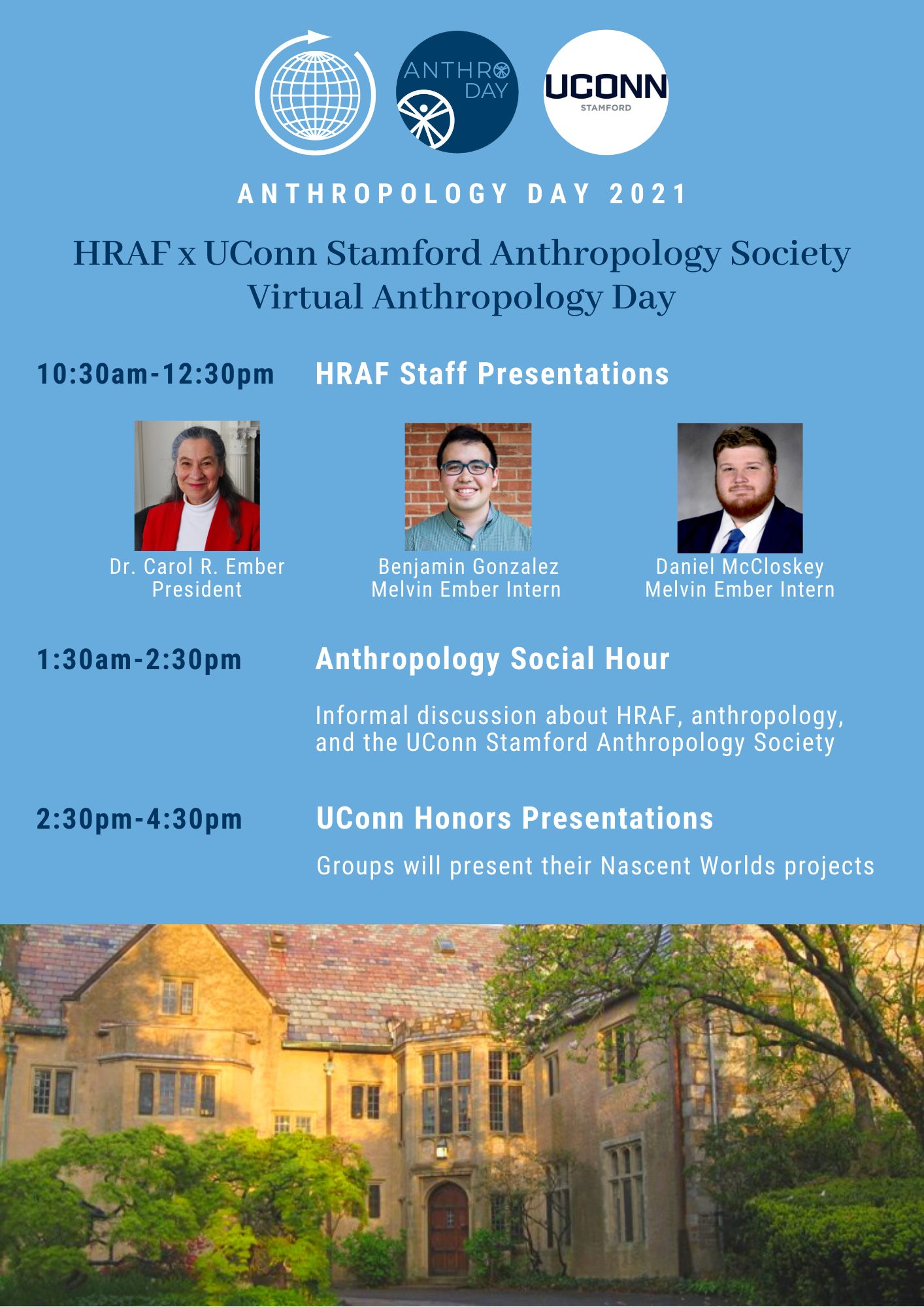 The morning will consist of presentations by our President, Dr. Carol Ember, about HRAF's history and cross-cultural research, followed by additional informal talks from our two Melvin Ember Interns, Benjamin Gonzalez and Daniel McCloskey. As a UConn graduate from the class of 2020, Daniel is especially excited to meet fellow Huskies.
In the early afternoon, there will be an Anthropology Social Hour with open discussion about HRAF, anthropology, and the UConn Stamford Anthropology Society. This will be followed by presentations of Nascent Worlds projects from UConn Honors students.
Many thanks to the UConn Stamford Anthropology Society for joining us again this year!
Keep an eye on our homepage and social media (Twitter, Instagram, and Facebook) for more updates and photos from Anthropology Day 2021.