The New Year is underway, which means it's time for our annual news and notes review. This post will summarize our highlights from the previous year as well as what you can expect to see from HRAF in the next 12 months.
2018 in Review
As always, we've had an eventful year here at 755 Prospect in New Haven. Joining us as Melvin Ember interns for 2018-19 were Milagro Escobar and Noah Rossen. Meanwhile, Alissa Jordan, who joined the team last year, has moved on to a new position. Her role in coordinating HRAF's marketing and member services has been taken over by Tahlisa Brougham, our new Membership Coordinator. You may remember Tahlisa as a former Melvin Ember intern! In addition to these staff changes, our IT department has so many projects in the works for 2019 that we will be expanding this year. Keep reading to find out more about what our tech team has been working on.
HRAF membership updates
We had some important announcements regarding HRAF membership in 2018. In response to member requests, we began offering perpetual memberships for unlimited institutional access to all future updates for both eHRAF World Cultures and eHRAF Archaeology. In addition to our these annual and perpetual membership rates, we launched two new Regular Associate Member categories providing 3- and 5- year membership options with discounted dues. If you are a researcher or faculty member, you may wish to request that your library contact us to learn more about the possibility of joining the HRAF family. (See eHRAF World Cultures dues and eHRAF Archaeology dues.) Did you know that our small, non-profit organization services over 500 academic member institutions from around the world?
Also in 2018, we launched our first Global Scholarship competition to award up to 15 successful applicants one year of free access to our entire online collections for their institution. Applicants had to be affiliated with an educational institution or research organization in a low-income or middle-income country. We can now kick off 2019 by introducing and welcoming our Global Scholarship Winners:
Addis Ababa University, Addis Ababa, Ethiopia
Arba Minch University, Arba Minch, Ethiopia
Bayero University, Kano, Nigeria
College of Micronesia, Federated States of Micronesia
Far Eastern Federal University, Vladivostok, Primorsky Krai, Russia
Ilia State University, Tbilisi, Georgia
Indira Gandhi National Open University, New Delhi, India
Nelson Mandela University, Port Elizabeth, South Africa
Padma Kanya College, Kathmandu, Nepal
Pandit Ravishankar Shukla University, Raipur, Chhattisgarh, India
University of Tirana, Tirana, Albania
University of Tunis El Manar, Tunis, Tunisia
We are excited to see the various ways they put our databases to use!
Projects, developments & research
Think you know HRAF? Check out our podcast series on Choice's 'The Authority File'
Have you ever wondered how the Human Relations Area Files got its name? Or how we organized our ethnographic collections for members before the Internet?
One of our 2018 highlights was partnering with Choice's podcast The Authority File to create a 4-part series. In this series, Dr. Carol Ember, president of HRAF, and Peter N. Peregrine, professor of archaeology at Lawrence University, joined Bill to talk about the history, make-up, and relevance of HRAF — and how the cultures and cultural practices contained within its million pages of information can illuminate a wide variety research areas. You can listen to all four episodes here.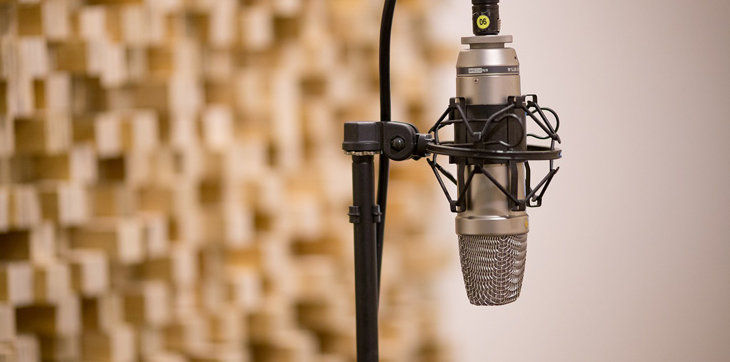 On the research side, one of the important activities at HRAF is conducting grant-supported cross-cultural study through the HRAF Advanced Research Center (hrafARC). Since 2014, researchers at HRAF have been hard at work on an inter-university and interdisciplinary funded by NSF. The project "Natural Hazards and Cultural Transformations," has involved two main types of comparisons–a worldwide cross-cultural comparison using ethnographic and climatological data, and a diachronic archaeological comparison of twelve traditions before and after major severe climate events. We are presently wrapping up our NSF-supported grant. The aspects of culture we have explored with worldwide cross-cultural and cross-archaeological comparisons are wide-ranging, including customary sharing, land tenure systems, beliefs about god/spirit involvement in weather, type of political leadership, subsistence and diet diversity, and the strength of cultural norms. While we are still preparing our results for publication, you can find links to selected presentations and our publications to date here.
After a year as our Melvin Ember Intern (2017-18), Emily Pitek has taken on a new role as a grant-supported HRAF researcher. This past year, HRAF was asked to collaborate on an exciting digital humanities project housed at the University of British Columbia in Vancouver–the Database of Religious History (DRH). The DRH's goal is to create a standardized, searchable, and visualizable knowledge database about world religions (past and present) complete with expert commentary and primary-source citations. Emily uses eHRAF materials to create historical religious "profiles" for the societies in the Standard Cross-Cultural Sample. Digging through in-depth ethnographies, Emily mines the information in eHRAF World Cultures to answer questions about religious diversity in societies across the world—including: is a spirit-body distinction present in this society? and do supernatural beings care about adherence to social norms? Learn more here.
In July 2018, HRAF research anthropologist Teferi Abate Adem attended the 12th International Conference on Hunting and Gathering Societies (CHAGS) in Penang, Malaysia. HRAF's Teferi Abate Adem typically spends much of his time subject-indexing ethnographic materials for our databases, but this summer he attended CHAGS to show how eHRAF can be used for hunter-gatherer studies with an on-site workshop. You can read his anthropological reflections on the conference experience here.
Culture Updates
A popular annual request from members is for more information about how we are growing our culture collections in eHRAF. Here's a brief summary of what cultures and traditions we have added or updated in the past year and what we'll be including in eHRAF World Cultures or Archaeology and working on analyzing throughout 2019.
Added in 2018
| | | | | |
| --- | --- | --- | --- | --- |
| Database | OWC | Culture/Tradition | Region | Subregion |
| Archaeology | AQ73 | South Indian Chalcolithic | Asia | South Asia |
| Archaeology | AQ30 | South Asian Upper Paleolithic | Asia | Southeast Asia |
| World Cultures | NE09 | Haida | North America | Northwest Coast and California |
| World Cultures | NF08 | Kutenai | North America | Plains and Plateau |
| World Cultures | NT24 | Mormons | North America | Southwest and Basin |
| World Cultures | OR06 | Kiribati | Oceania | Micronesia |
| World Cultures | SP09 | Karajá | South America | Eastern South America |
Projected for 2019
Database
OWC
Culture/Tradition
Notes
World Cultures
OP04
Kanak
World Cultures
MP19
Mao
World Cultures
MH07
Babylonians
World Cultures
FN11
Hadza
World Cultures
OJ82
Kimam
World Cultures
AI01
Xinjiang Uygur Autonomous Region
(culture summary added)
Archaeology
AF40
North China Upper Paleolithic
Archaeology
W130
Early Paleo-Indian
(tradition summary added)
What to expect from HRAF in 2019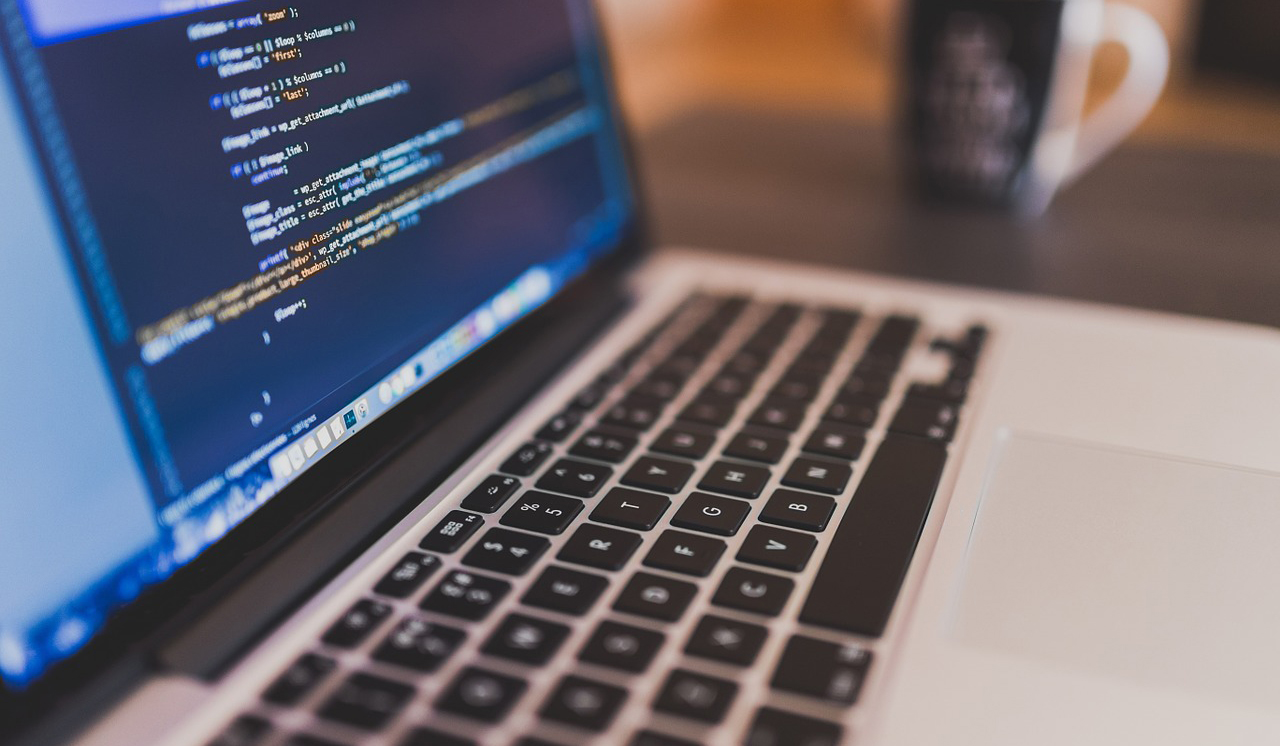 In addition to more cultures and traditions being added to our databases, we have exciting new developments in the pipeline for the eHRAF. We are presently working on a new eHRAF application that will initially be launched as an optional beta. One of the exciting and long-awaited new features is a Notebook where users can store their own material, create annotations, labels, search within their selections, and store material for teaching exercises. We are looking for volunteers to help test it in Spring 2019 before we launch it more widely. If you use eHRAF World Cultures, please consider helping us to test our new interface. To sign-up for beta testing, please contact our Membership Coordinator, Tahlisa, at tahlisa.brougham@yale.edu.
The eHRAF redesign and new feature development has been a large undertaking for our small – but dedicated – IT team. In fact, we're working so hard on building a better eHRAF that we're expanding our staff. You may have seen our IT position announcement at the end of 2018. We hope to have a new person in place by the time of our next newsletter.
Our open access database of almost 1,000 cross-cultural studies, Explaining Human Culture, had a new addition of a topical summary on Religion in 2018, bringing our total collection of summaries to 7 so far. Stay tuned for additional summaries on Sexuality and Gender Roles and Statuses in 2019. Also throughout the upcoming year, we're preparing more of our new-format teaching exercises with PDF downloads including some useful options to customize the contents for individual classroom needs, as well as more companion teaching exercises for upcoming Explaining Human Culture modules.
Stay in touch!
It was great to see you all at the AAA annual meeting in San Jose, CA. We had a lot of interest and have been following-up with visitors who requested eHRAF trials for the spring. You can still get in touch if you haven't requested a trial yet. As always, our Facebook and Twitter accounts will keep you in the loop, but should you want to get first dibs on our latest announcements, take advantage of the option to sign up for the HRAF news mailing list.
Thank you again to our members for your support and Happy 2019!