For our annual recap and preview, this post will summarize HRAF's activities from the previous year, as well as describe what you can expect to see from us over the next 12 months.
2021 in Review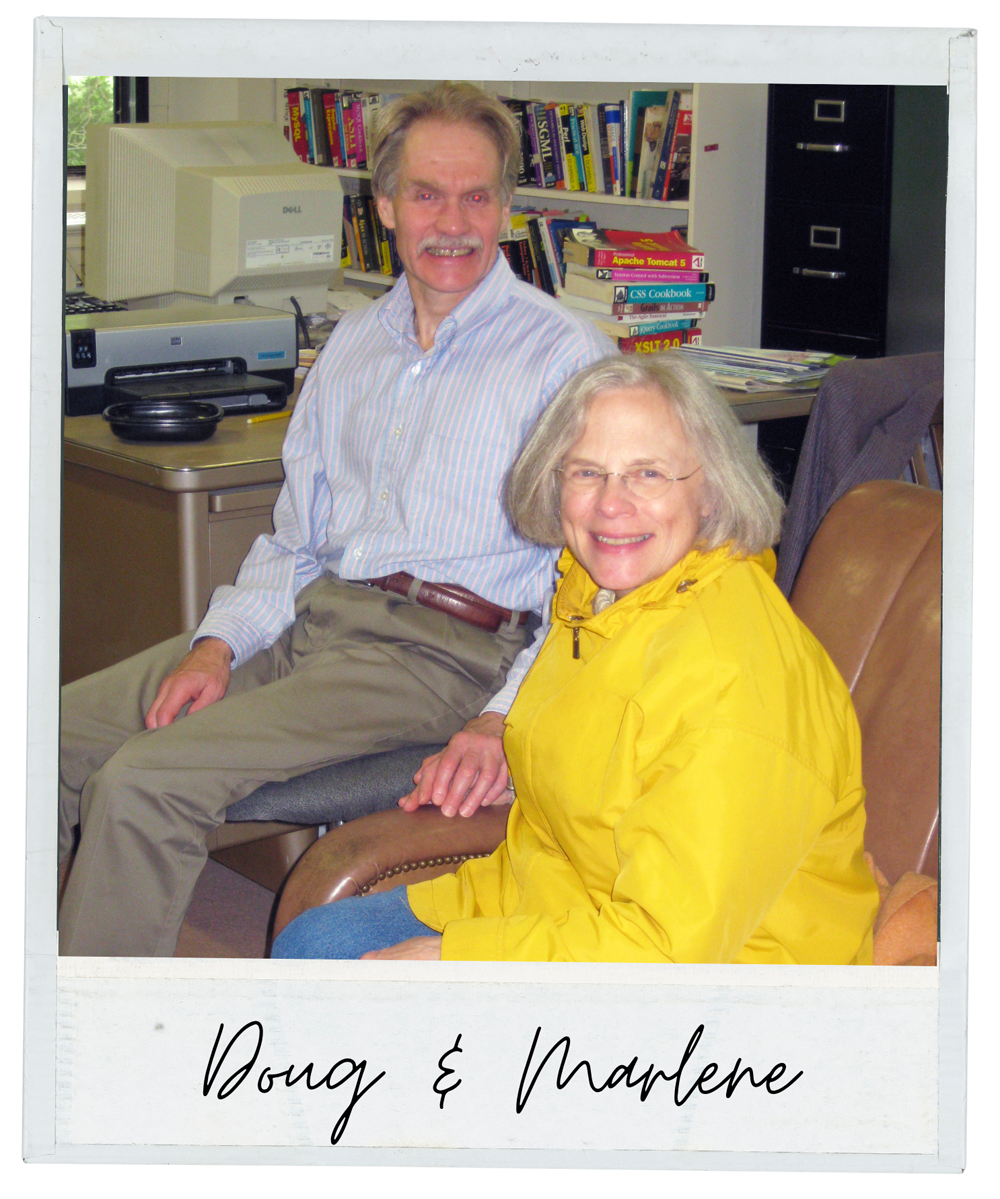 As is tradition, the yearly review will begin with HRAF staff updates. Sridhar Reddy Ravula and Aishwarya Kumar joined us for our NSF-supported iKLEWS Project in early 2021. Sridhar recently completed his Ph.D. in Data Science at the Harrisburg University of Science & Technology. Aishwarya finished her MS in Information Systems at Northeastern University over the summer. Keep reading for more information about the iKLEWS Project.
We were also joined by two new Melvin Ember interns for 2021-22, Danielle Russell and Anj Droe. Danielle's undergraduate thesis was developed while in ethnographic field school and highlighted naturopathic practitioners in the southwestern United States. She hopes to attend graduate school in the future to study cultural anthropology. Anj's thesis analyzed community controversy over local deer management decisions in Iowa City. Anj's academic interests include wildlife conservation and management and environmental interaction.
We wish our previous Melvin Ember interns, Benjamin Gonzalez and Daniel McCloskey, all the best in their new endeavors. Daniel has gone on to pursue an MA in Cultural Anthropology at Washington State University on the topics of gender, self, and identity, and he is looking forward to presenting a paper at the Society for Cross-Cultural Research's annual meeting in February 2022. Following his internship, Benjamin returned to Texas to contribute to the City of San Antonio's COVID-19 vaccine response.
In July, HRAF added Ben Kluga to our IT team as a Digital Services Production & Development Specialist. Ben has quickly become indispensable to our small and dedicated IT department. In October, we announced the retirement of our IT Team Leader, Douglas Black, after a remarkable 30-year career at HRAF. Doug's contributions throughout this time are innumerable and will continue to shape the development of the organization well into the future. Read our tribute to the legacy of Doug and his late wife Marlene here. Matthew Roth is now the IT Team Leader.
It was with great sadness that we announced the passing of John Beierle, former analyst and longtime staff member for HRAF and Yale University, on September 29, 2021. John dedicated 52 years at HRAF to the pursuit of cultural knowledge, guided by a passion for – in his own words – "learning something new every day". Read more about John's life and contributions to HRAF.
HRAF Membership Updates
We warmly welcomed two Individual Researchers along with the following academic institutions to the HRAF family in 2021:
Archaeology of Food Laboratory at Wichita State University
Bates College
Brunel University London
CUNY Graduate Center
European University at St. Petersburg
Keele University
Kennesaw State University
MICDS (Mary Institute and Saint Louis Country Day School)
Northern Kentucky University
Palacký University Olomouc
Pellissippi State Community College
St. Mark's School
Temple University
University College London
University of Caldas
University of Colorado, Colorado Springs
University of Manitoba
University of Michigan
University of Missouri – St. Louis
University of Rochester
Vrije Universiteit Amsterdam
York University
Global Scholars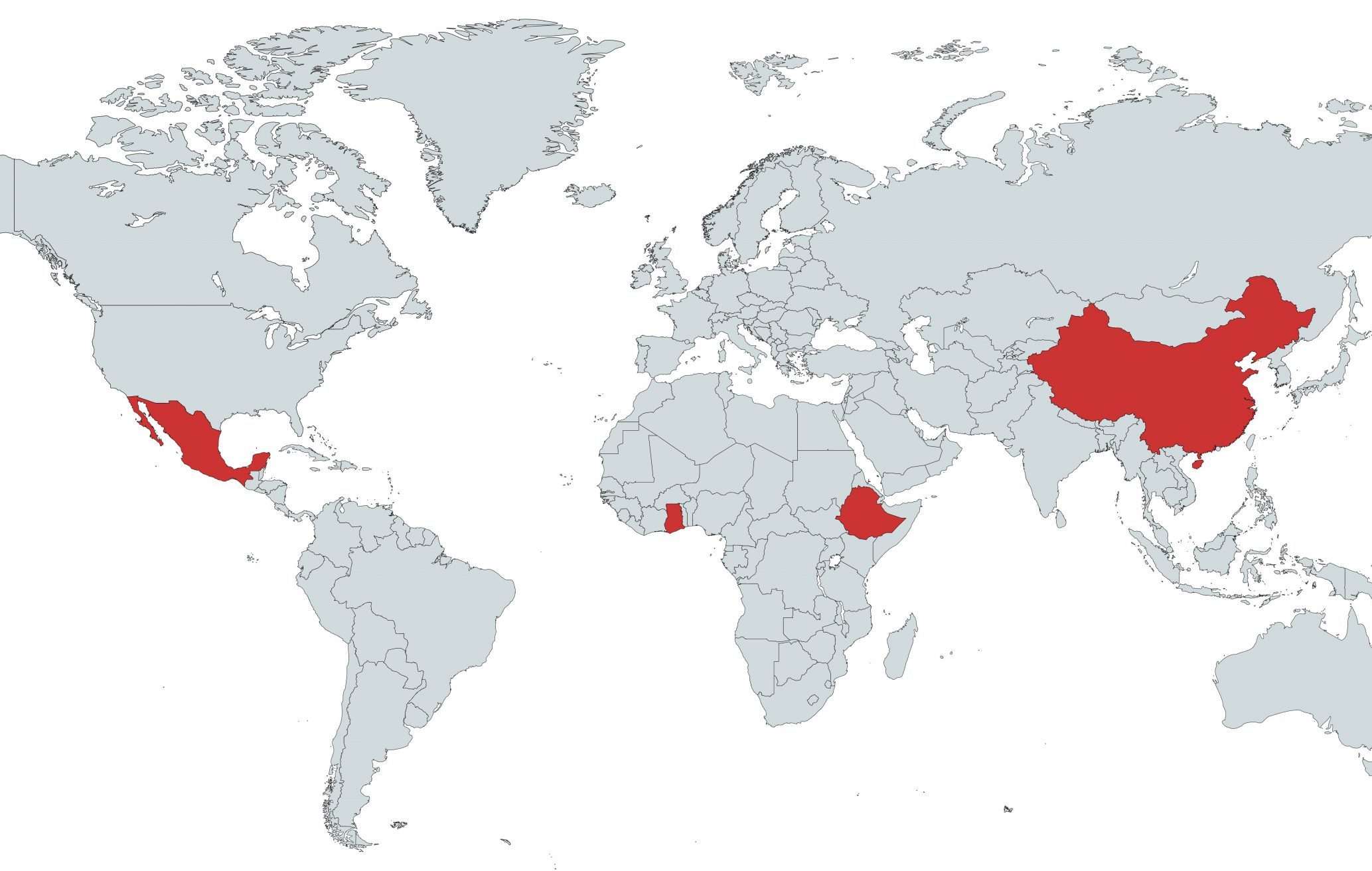 Throughout 2021, we featured the stories of our five HRAF Global Scholars: Monir Birouk, Sayema Khatun, Manat Kanagatov, Loreen Maseno, and Ouattara Seydou.
The 2022 HRAF Global Scholars Program recipients have now been announced. We have five scholars participating in the HRAF Global Scholars Program for 2022 representing the following countries: China, Ethiopia, Ghana, and Mexico. Read more about the successful applicants whose eHRAF research we will feature throughout the year.
Culture & Tradition Updates

A popular annual request from our members is for more information about how we are growing our culture and tradition collections in the eHRAF databases. Click here for a summary of what cultures and traditions we added or updated in 2021, as well as what we will be analyzing for eHRAF World Cultures or eHRAF Archaeology throughout 2022.
In eHRAF World Cultures, we focused on adding all 186 cultures from the Standard Cross Cultural Sample (SCCS), a milestone that we achieved in 2021. In eHRAF Archaeology, completion of regional sequences is prioritized. The Western Africa sequence is all new, and will be completed in 2022. Northern Archaic will complete a sequence that already includes Paleo-Arctic and Proto-Athapaskans. Two collections will be added to the Simple Random Sample (SRS), and one collection (Jamaicans) is part of a planned diaspora collection. We will have more details about that soon.
HRAF Research & Grants

The first HRAF Summer Institute for Cross-Cultural Anthropological Research was held virtually in Summer 2021. The NSF-funded HRAF Summer Institutes train faculty, researchers, and graduate students in the theory and methods for conducting regional and worldwide comparative research. Read more about the 20 participants from last year's Summer Institute here.
If you would like to attend the second Summer Institute, applications are now open. It will take place from July 18 to August 5, 2022. The program will include lectures, discussion, hands-on exercises and each participant will design and execute a pilot project during their time at an institute. Submissions are due March 1, 2022. Learn how to apply.
Another NSF-funded grant project that HRAF embarked on in 2021 is the iKLEWS Project. iKLEWS (Infrastructure for Knowledge Linkages from Ethnography of World Societies) aims to enhance searching in eHRAF World Cultures and will also provide tools for visualizing, analyzing, and managing results. Read more about the iKLEWS grant project.
For the last six years, researchers affiliated with HRAF's Advanced Research Center have conducted cross-cultural and cross-archaeological research on the possible effects of natural hazards and other ecological stressors on culture. With a new paper published in Weather, Climate, and Society in April 2021, the HRAF team continues to pursue research on how living in hazard-prone environments may have influenced and transformed culture. Might these environments have affected religious belief? HRAF researchers asked whether religions might differ in societies that have more food-destroying hazards, such as drought or floods, and, more broadly, if resource stress or living in difficult climates might be important factors. Questions for further research include: Does climate influence religion in other ways? Does religion provide important coping skills in the face of climate change and extreme weather events? This research was part of a larger project on Natural Hazards and Cultural Transformations.
Teaching eHRAF & Explaining Human Culture

Following the success of our Introduction to Cultural Anthropology workbook based on the eHRAF World Cultures database, we completed an Introduction to Archaeology workbook in 2021. The Archaeology activities are primarily designed to interact with materials in the eHRAF Archaeology database. The workbook contains 16 activities across five subject areas, including research methods, burial practices, and "Great Discoveries" from around the world.
The Cultural Anthropology workbook activity with the most downloads for 2021 was Rites of Passage, while Introducing eHRAF Archaeology had the most downloads from our new archaeology series. Across Teaching eHRAF as a whole, our five most popular teaching exercises were:
Each of these teaching exercises also has an accompanying workbook activity.
The Teaching eHRAF activity with the most PDF downloads and shares on social media was Ethnographic Insights Across Cultures, which comprises 13 weeks of curated anthropology content including selected reading from the eHRAF databases as well as open access anthropology resources such as culture summaries, open educational resources, videos, and topical summaries from Explaining Human Culture.
In 2021, a new topical summary on Marriage & Family was added to Explaining Human Culture (EHC), our open access database of over 1,000 cross-cultural studies. This brings our total collection of summaries to 11 so far. Our next planned addition is Residence & Kinship, which will be published in Spring 2022.
Conferences & Events
The IUAES2020 Virtual Congress took place in Croatia from March 9-14, 2021. The theme of the event was Coming of Age on Earth, which "suggests that we look not only at our collective human past and present in a search for solutions, but also at new challenges to our presumed trajectory by acknowledging generational change in the form of innovations, cultural movements, different ways of seeing and mobilizing legacies in dealing with everyday changes". Dr. Francine Barone and Matthew Longcore presented Teaching and Learning with the eHRAF Databases, which focused on the development of the new eHRAF Workbooks for teaching and learning in response to the need for online resources.
Next, the Society for Applied Anthropology Virtual Annual Meeting took place in March 2021. The SfAA Annual Meeting provides an opportunity for scholars, practicing social scientists, and students from a variety of disciplines and organizations to discuss their work and brainstorm for the future. HRAF Anthropologist Ian Skoggard chaired the session ""Disasters and Climate Change" on Friday, March 26. In this session, Ian presented "Local Knowledge and Social Capital in Disaster Relief: A Cross-Cultural Perspective" with Carol R. Ember (President, HRAF), Rachele Pierro (HRAF Researcher), and Emily Pitek (GWU, former HRAF Research Assistant). In addition to chairing this session, Ian took part in a one-on-one mentoring workshop along with other experts from the Society for Anthropological Sciences (SAS).
Francine Barone and Matthew Longcore also presented at the Society for American Archaeology (SAA) 86th Annual Meeting from April 15-16th. They again demonstrated the eHRAF Workbooks for teaching and learning, but with a focus on Archaeology and integrating teaching materials with the eHRAF Archaeology database. HRAF has seen increased interest in our eHRAF Archaeology database this year, making this event a great opportunity to showcase our new resources for this field.
Also in April, HRAF attended The Society for Anthropology in Community Colleges (SACC) Biennial Conference. Dr. Barone presented "OER Adventures in Anthropology: Ethnographic Insights and Nascent Worlds" in the panel on Innovations in Teaching Anthropology, focusing on two open access teaching resources that she built for Teaching eHRAF. Both Ethnographic Insights and Nascent Worlds were designed with pandemic learning in mind, but are suitable for any undergraduate anthropology courses. Longcore and Barone then co-presented a one-hour workshop titled "Enhancing Community College Teaching and Learning with eHRAF Workbooks for Anthropology and Archaeology".
In June, HRAF was pleased to exhibit at the American Library Association Annual Conference & Exhibition virtual event. Our booth featured information about the new look for eHRAF World Cultures, tutorial videos, and eHRAF Workbooks for teaching and learning.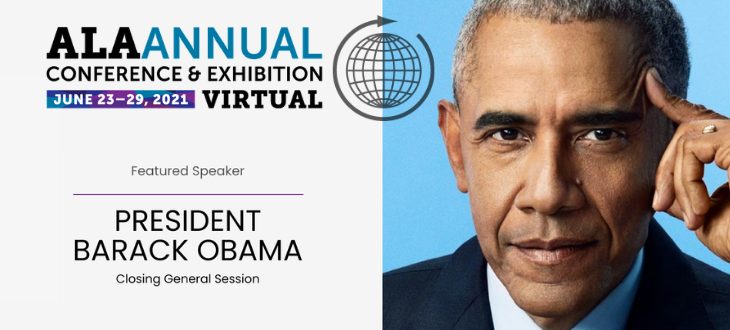 In November, HRAF staff members Carol Ember, Matthew Longcore, Ian Skoggard, and Sridhar Ravula attended the 2021 American Anthropological Association Annual Meeting in Baltimore, Maryland, the first in-person and hybrid AAA Annual Meeting since 2019. Giveaways at our exhibit booth included HRAF tote bags, bookmarks, and database trials. Carol and Matthew provided demonstrations of the eHRAF databases and showcased the eHRAF Workbooks for teaching and learning. Sridhar provided updates on the progress of our NSF-funded iKLEWS Project (see above) that promises exciting future advances for HRAF, including enhanced data services for researchers beginning in 2023.
Ian Skoggard and Max Stein, executive board members of the Society for Anthropological Sciences (SAS), organized a panel on altruism. Ian presented "Altruism in Ethnography: Re-Imagining a Classic Framework through Anthropology's Current Diversity". He also joined a mentoring roundtable of SAS members focused on research methods and coding of ethnographic data for cross-cultural research.
We look forward to many more future events. Next on our agenda are the AAA Virtual Workshops in January 2022. The HRAF Workshop is scheduled for Wednesday, January 19, from 12:00-2:00 PM ET. More details will be available soon.
Anthropology Day

The second annual Anthropology Day at HRAF was a resounding success. We were joined by anthropology students from the University of Connecticut on Friday, February 19th for a full-day event via Zoom in celebration of Anthropology Day 2021. The event was well-attended with 45 participants including members of the UConn Stamford Anthropology Society and UConn Honors students from the Fall 2020 section of ANTH 1000 Peoples and Cultures of the World. ANTH 1000 is an introductory course in cultural anthropology taught by Matthew Longcore, HRAF's member services manager. Matthew teaches anthropology and archaeology courses at UConn Stamford and is the club advisor.
The morning activities consisted of presentations from Dr. Carol Ember about HRAF's history and cross-cultural research, followed by presentations from our two Melvin Ember Interns, Daniel McCloskey and Benjamin Gonzalez. UConn Honors students presented their Nascent Worlds projects. HRAF would like to thank all those who contributed to making Anthropology Day 2021 a successful remote event.
We look forward to welcoming a new set of UConn students to celebrate Anthropology Day 2022 with HRAF. Keep an eye on our homepage, newsletter, and social media for more information about the event coming soon.
Top Homepage and Social Media posts
The top five articles on our homepage for 2021 based on views were:
Some of our posts that had the most "likes" and "shares" on social media were our April Fool's Day Facebook post, our always-popular call for Melvin Ember Internship applications, and Knowledge is Power: An Anthropology of Proverbs. Our most popular Instagram posts were those featuring our HRAF member institutions with the highest eHRAF database usage each month, which we began posting in early 2021. We will continue to post more member features like this in 2022.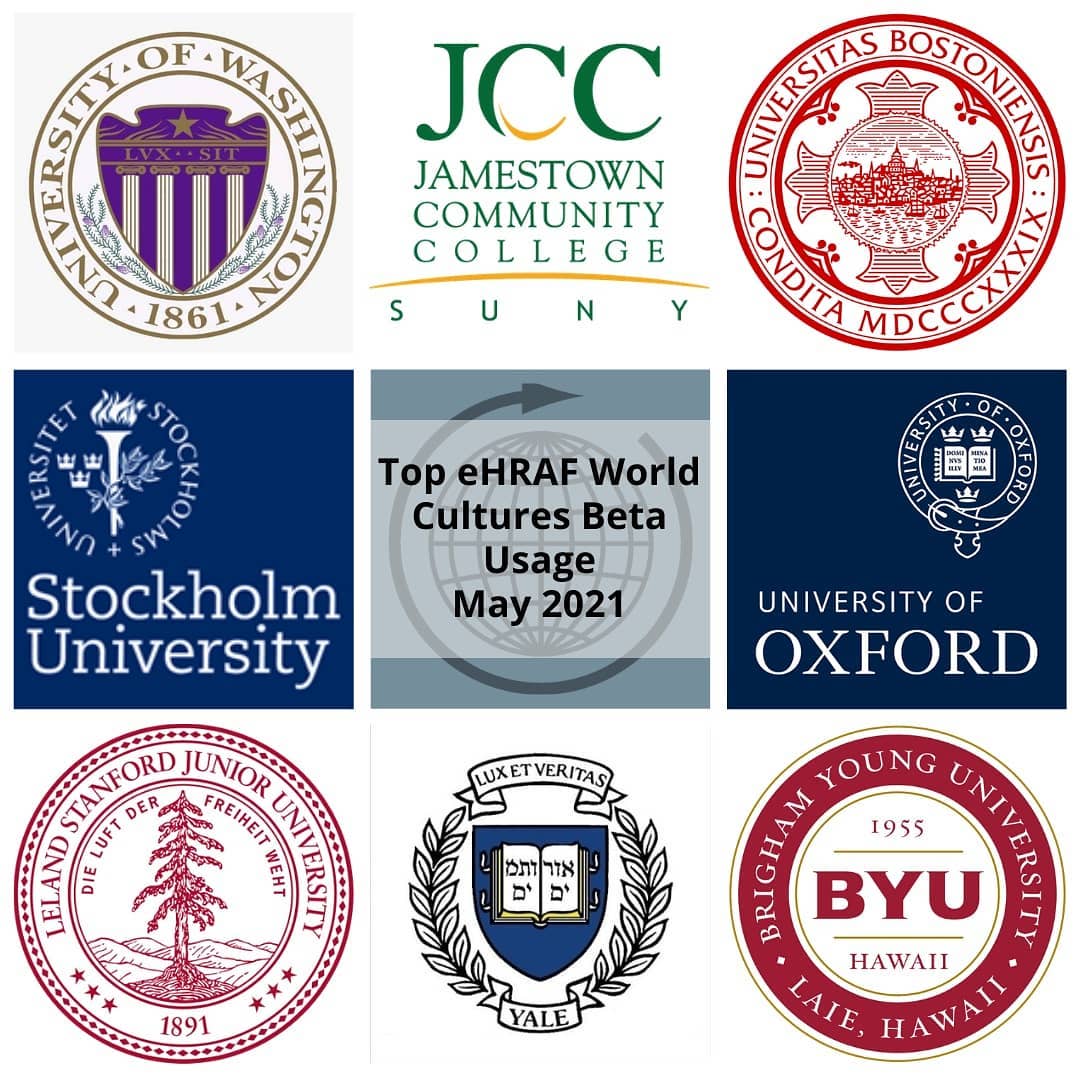 IT & Development
Development on the exciting new eHRAF World Cultures application continues. Throughout 2021, we expanded user testing and opened the new version to all HRAF member institutions who wished to explore the changes to the interface. We encourage all members who have tried the new database to submit your feedback using the survey link on the landing page. New features added in 2021 include enhancements in the results views and filters, as well as updates to the culture profiles such as a new look for our Culture Summaries.
Please note that in response to feedback from instructors teaching eHRAF-based courses throughout the Spring 2022 term, the current eHRAF World Cultures will not be replaced with the new version until Fall 2022. Users may still opt to switch now if preferred by following the prompts in the database.
If your institution is not yet a member, have your librarian contact us to apply for an IP trial.
Friends of HRAF

As a small non-profit organization, we greatly appreciate the kind support of our donors. When you join the Friends of HRAF, your generous contribution enables us to advance our mission of understanding cultural diversity through scholarly research and education. It will support funding priorities such as the HRAF Global Scholars program in addition to the ongoing development of our open access resources (Explaining Human Culture, Teaching eHRAF, eHRAF Workbooks, and our online introductory course) for comparative and cross-cultural research. Learn how to donate today, and join us in thanking our donors from 2021.
Stay in touch!
As always, our Facebook, Instagram, Twitter, and LinkedIn will keep you in the loop, but should you want to get first dibs on our latest announcements, remember to sign up for the HRAF newsletter.